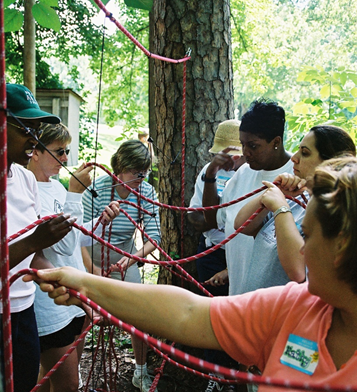 Uniquely designed learning seminars that have a set curricula, format, and educational concept. Offered for any size group (1-2 hours)* Additional workshops can be developed upon request.
Art of Listening
Circle of Communication
Common Ground (Conflict Resolution)
Cultural Competence
Emotional Intelligence
Leadership Styles
Puzzle Pieces (Group Roles)
Reality and Reliance
Team Development
Facilitators serve as guides, who spark conversation and lead the program, while empowering participants to take control over the process and teamwork experience. All activities and challenges serve as metaphors for a participants' real life.
When we seek to discover the best in others, we somehow bring out the best in ourselves.
~ William Arthur Ward